Sundarbans is the biggest natural mangrove forest in the world, located between Bangladesh and India. The most beautiful part of the Sundarbans consists in Bangladesh and it is 60%. It is the deepest with the different types of geological period and fauna. If you want to get a true experience of the mangrove forest, you must visit the Bangladesh side of the Sundarbans.
If you want to go Sundarbans, you must contact a tour operator or guide. You may also arrange a group tour. Otherwise, it is tough to watch each part of the forest. Unfortunately, if you go with the wrong persons or travel agency, it will be a complete waste of money and time. Before signing up on the contract for visiting Sundarbans, you should check the things they will go/visit in their tour package.
To help you, I have made a list of the places in Sundarbans or things to do in Sundarbans. Check out this- not to miss any important things/places when visiting the largest mangrove forest in the world.
Book Sundarbans Tour
Related Article: Sundarban Tour Package.
Best things to do in Sundarbans:
I have mentioned here 8 things to do in Sundarbans. Surely, it will be a complete checklist for you. In the below section, must check, places to visit in Sundarbans.
Riding boat in the morning on the narrow canals.
Walking closely inside the forest
Seat quietly on a watchtower to explore the forest in the evening
Go and move Jamtola Beach
Enjoy the sky at night and sound of nature
Watch River Dolphins and their friendliness
Visit a wildlife sanctuary
Always travel in a very small group

How To Go To Sundarbans?
When you visit the Sundarabns from Khulna or Mongla port, going with the launch is the best option. You will also get private motor launch, speedboats, country boats as well as the mechanized vessel from Mongla port.
From Dhaka, you can reach the Khulna city by Air, road or Rocket Steamer. You will find a lot of tour agency, For Example, Travel Mate, for making a standard tour plan for you on Sundarbans.
Surely, you can check this affordable and well-structured tour package from here.
Places to visit in Sundarbans:
There are several amazing places in Sundarbans, you must not miss. Among the places…
Jamtola Beach
Karamjol
Hiron Point (Nilkomol)
Dublar Char Island
Tin Kona Island
Kochikhali Forest
Mandarbaria
Kotka Beach: Among the most beautiful places in Sundarbans, Kotka Beach is one of them. This is a fantastic place for tourists. It is located on the southeast corner of the Sundarbans. This place is famous for many uncommon wild animals. Especially, you can watch here spotted deer and Royal Bengal Tiger. Anyone can easily hear nature's music mixed with the wild fowls in the morning and evenings. On the way from Kotka to Kachikhali (Tiger Point) is an ideal route. If you visit Sundarbans don't miss to see the side scene of Kotka Beach.
Check also about Sonadia Island.
Jamtola Beach: Jamtola Sea Beach is a really beautiful place in Sundarbans. It is an amazing place to pass your lazy time, where one can see the sunrise and sunset, clouds, fogs, and the blue sky at the same time. It takes half an hour of walking distance to reach Jamtola Sea Beach.
Karamjol: Koromjol is known as a forest station in Sundarbans. Thousands of visitors come here for watching different types of wildlife here. The place is also used as Deer Breeding Center and Wildlife Reserving Center. For this reason, hunting in this area is strictly prohibited. Any newcomers in Sundarbans will be able to watch various kinds of bird species (Nearly 260+ species), fish (120+ Species). One can also seat to watch the River Dolphins from here. There are also some other rare species of Sall Water crocodiles, deer, wild boar, ducks, sound pipers, moths, monkeys, snakes, foxes and the ever exclusive and graceful Royal Bengal Tigers. With this in mind, Karamjol is also familiar as the Magical Wildlife Kingdom.
Want to visit Sajek Valley. Let's check from here.
Hiron Point: According to the visitors, Hiron Point is an attractive place in Sundarbans. Local people also call it "Nilkomol" – another name of Hiron Point. The place is especially attractive for Monkeys, Birds, Crocodiles, Snakes and Other Wildlife. You can also find Royal Bengal Tigers here. There is a rest house near the Hiron Point named Neelkomol.
Dublar Char: Dublar Char is a famous island in Sundarbans. It is very much popular place for various types of fish, And some of the fish are very rare. The Hindu communities observe the famous three days long "Rash Mela" in every year.  Thousands of people come here to join the event from all over the country. Dublar Char Island is also famous for processing Dry Fish. From the Dublar Char, the western side of this island, River Shibsha, while on the eastern side of this island River Passur flows. There is a lot of deer, you may watch.
Mandarbaria: Mandarbaria is also an attractive visiting place in Sundarbans. It is a perfect place where one can easily watch Tigers as well as other deep forest animals. Mandarbaria Sea Beach is located in the Satkhira District as part of Sundarbans.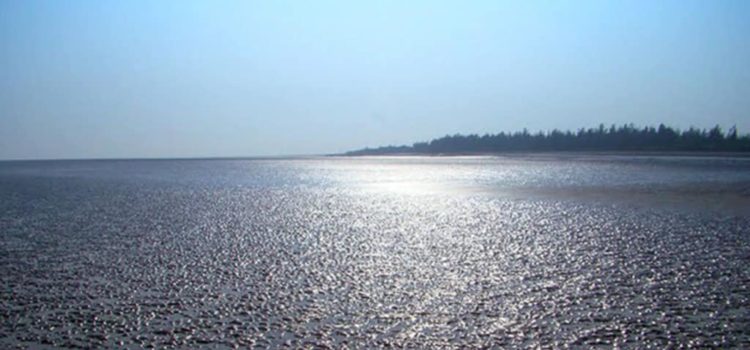 Tin Kona Island: Tin Kona Island is an important and isolated place in Sundarbans. It refers to Three Cornered Island. It is the grazing place of deer and tigers. You can spend some moment here watching natural views.
Kochikhali Forest: It is an interesting place for trekking as well as watching the Tigers. It is one of the scenic areas in Sundarbans.
Check More About Kutubdia Island in Bangladesh.

Want To Travel The Largest Mangrove Forest In The World?
Sundarbans is a perfect place for a group or family tour. The beauty of this place will give you awesome feelings. At the same time, you can come back with a fresh mind by visiting here. Hopefully, you can go to Sundarbans within a tight budget. If you want to travel Sundarbans with safety and want to enjoy the place with more joy, Travel Mate can help you with arranging the tour. Contact us for further details. Above all, you may add any missing information about things to do or places to visit in Sundarbans from the comment section. Happy Traveling. ♥